Bartending: Building A Foundation For A Profitable and Rewarding Career
Dating back thousands of years, bartending began as a trade by those that produced liquor and in turn sold it to the public. This was not only a profitable venture for these early bartenders, but provided a product in huge demand by the public....

---
Cheating and How To avoid Cheating
Introduction Education, which has become vital for the survival for any civilization must be dealt with care and dexterity as his education later molds the personality of a person who dwells among millions of people and can influence their...

---
Finding The Best Jobs
Best Jobs Employers have said that they are more likely to be 12 percent more graduates this year than last year. It is the first projected increase since the year 2000. In another study, a projected 60 percent of US business plan...

---
Formatting A Career Change Resume
I'M CHANGING CAREERS - HOW DO I FORMAT MY RESUME? The best resume format to use is the combination resume. This resume format is not chronological nor functional. It combines both! It is extremely flexible and allows you to use strategies in a...

---
Online Instruction: What works, what doesn't?
T.H.E. Journal has published a study where researchers interviewed 21 online instructors with a series of open-ended essay questions. We review their findings and add our own comments [in brackets]: A lot of issues related to bandwidth limitations...

---
The Six C's Of Effective Communication

The Six C's Of Effective Communication

Effective communication is the key to winning. You should always remember following six C's for having superb communication skills: -

· Clarity: Whether in writing or speaking the clarity is one of the most important parameters. Clarity can come through focused approach and needless to say, depth of knowledge.

· Completeness: Each sentence that you write or speak should be complete. At times we have a tendency to think that it is needless to add few things and assume that the listener or the reader must be knowing it but that assumption may not be correct.

· Conciseness: Speak or write to an extent demanded by the circumstances or the situation nothing more or nothing less.

· Confidence: Just remember even if you make a wrong statement with confidence it will probably be taken by the audience, however, if you are not confident nothing will be taken at the face value and probably you will not get a chance to complete your speech. Have confidence in you and show it by adopting correct postures and tone.

· Correctness: What

ever you say should be supported by data, quotes, or proper references.

· Courtesy: Try to be polite but still be authoritative in your approach. Do not ever play with the sentiments of the listeners. Have accommodation for their point of thinking and do not out rightly reject them.

Most Important Words In Communication

Here I would like to give you most important words to be used in communication which will improve your interpersonal skills positively: -

For details please visit

http://www.lulu.com/content/207853

http://www.lulu.com/content/206787

http://www.lulu.com/anilkumar



About the author:

Author, Professor Anil Kumar, has 28 years of experience in the field of Teaching and Management. He is M. Tech from IIT Kanpur and has worked in different capacities including Signal corps Indian Army, Regional Manager for a Telecom Company. Currently he is Associate Professor with ITM, Gurgaon, India, that is rated as best engineering colleges of North India. His interests include overall and balanced development of the Students.

Careers.AdvancingWomen - Diversity Jobs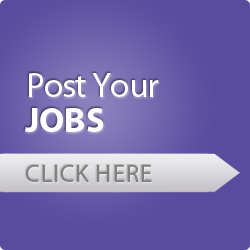 AllTopTechTalent - Tech Jobs