15 Ideas for Planning Your Successful Career
PERMISSION TO REPUBLISH: This article may be republished in newsletters and on web sites provided attribution is provided to the author, and it appears with the included copyright, resource box and live web site link. Email notice of intent to...

---
Effective Networking Skills: Taking Your Job Search To A Whole New Level
Your network consists of family, friends, neighbors, co-workers and former employers. It also consists of your dentist, your barber or hair stylist, your accountant and your local grocery store manager. Networking is not only who you know, but who...

---
Picking Out The Best Nursing School
The health care profession has certainly grown throughout recent years from pharmacists to doctors and especially nurses wherein the demand in the United States has been steadily increasing. Various nursing schools, which can be found in the...

---
Success at Work: People Skills : Working With Your Boss
---------------------------------------------------------- Permission is granted for the below article to forward, reprint, distribute, use for ezine, newsletter, website, offer as free bonus or part of a product for sale as long as no changes are...

---
Web Marketing Specialist
Specialized Solutions, Inc. 338 E. Lemon St. Tarpon Springs, FL 34689 January 24, 2003 For Immediate Release: For more information: Cheryl Pelchat - Web Specialist cherylp@specializedsolutions.com Specialized Solutions, Inc. Introduces...

---
The Six C's Of Effective Communication

The Six C's Of Effective Communication

Effective communication is the key to winning. You should always remember following six C's for having superb communication skills: -

· Clarity: Whether in writing or speaking the clarity is one of the most important parameters. Clarity can come through focused approach and needless to say, depth of knowledge.

· Completeness: Each sentence that you write or speak should be complete. At times we have a tendency to think that it is needless to add few things and assume that the listener or the reader must be knowing it but that assumption may not be correct.

· Conciseness: Speak or write to an extent demanded by the circumstances or the situation nothing more or nothing less.

· Confidence: Just remember even if you make a wrong statement with confidence it will probably be taken by the audience, however, if you are not confident nothing will be taken at the face value and probably you will not get a chance to complete your speech. Have confidence in you and show it by adopting correct postures and tone.

· Correctness: What

ever you say should be supported by data, quotes, or proper references.

· Courtesy: Try to be polite but still be authoritative in your approach. Do not ever play with the sentiments of the listeners. Have accommodation for their point of thinking and do not out rightly reject them.

Most Important Words In Communication

Here I would like to give you most important words to be used in communication which will improve your interpersonal skills positively: -

For details please visit

http://www.lulu.com/content/207853

http://www.lulu.com/content/206787

http://www.lulu.com/anilkumar



About the author:

Author, Professor Anil Kumar, has 28 years of experience in the field of Teaching and Management. He is M. Tech from IIT Kanpur and has worked in different capacities including Signal corps Indian Army, Regional Manager for a Telecom Company. Currently he is Associate Professor with ITM, Gurgaon, India, that is rated as best engineering colleges of North India. His interests include overall and balanced development of the Students.

Careers.AdvancingWomen - Diversity Jobs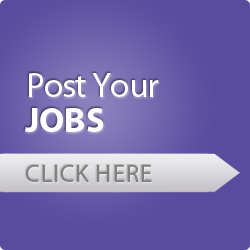 AllTopTechTalent - Tech Jobs