How To Survive A Job Loss
Has this ever happened to you: You have been working at a particular job for a few years. It's not the greatest job and it hasn't always allowed you to capitalize on your unique gifts or talents. But it's ok, and it pays the bills. The job has...

---
Katrina = Recession?
The United States has been teetering on the edge of economic problems, in my opinion, for quite a while, contrary to the statistics that the government is so happy to produce showing that GDP and productivity is growing. I never bought into the fact...

---
Online university education 101
With hectic working lives and the increasing cost of higher education, more and more people are opting for an online university education. You need a computer, a phone connection, and an Internet Service Provider before you register for...

---
Resumes and First impressions
Hunting for a position in a new career field? Trying to take your new education or skills and transform them into a job with a future? I've spent the last few weeks working in a placement service trying to help people find that first...

---
Someone Else
"I'm sorry, but I have to vent. It was a horrible day at work," began my friend on our monthly catch-up call. "We've all been there," I offered. "Yeah, but not like this." As a substitute instructional aid, she'd been asked to assist teachers on a...

---
The Six C's Of Effective Communication

The Six C's Of Effective Communication

Effective communication is the key to winning. You should always remember following six C's for having superb communication skills: -

· Clarity: Whether in writing or speaking the clarity is one of the most important parameters. Clarity can come through focused approach and needless to say, depth of knowledge.

· Completeness: Each sentence that you write or speak should be complete. At times we have a tendency to think that it is needless to add few things and assume that the listener or the reader must be knowing it but that assumption may not be correct.

· Conciseness: Speak or write to an extent demanded by the circumstances or the situation nothing more or nothing less.

· Confidence: Just remember even if you make a wrong statement with confidence it will probably be taken by the audience, however, if you are not confident nothing will be taken at the face value and probably you will not get a chance to complete your speech. Have confidence in you and show it by adopting correct postures and tone.

· Correctness: What

ever you say should be supported by data, quotes, or proper references.

· Courtesy: Try to be polite but still be authoritative in your approach. Do not ever play with the sentiments of the listeners. Have accommodation for their point of thinking and do not out rightly reject them.

Most Important Words In Communication

Here I would like to give you most important words to be used in communication which will improve your interpersonal skills positively: -

For details please visit

http://www.lulu.com/content/207853

http://www.lulu.com/content/206787

http://www.lulu.com/anilkumar



About the author:

Author, Professor Anil Kumar, has 28 years of experience in the field of Teaching and Management. He is M. Tech from IIT Kanpur and has worked in different capacities including Signal corps Indian Army, Regional Manager for a Telecom Company. Currently he is Associate Professor with ITM, Gurgaon, India, that is rated as best engineering colleges of North India. His interests include overall and balanced development of the Students.

Careers.AdvancingWomen - Diversity Jobs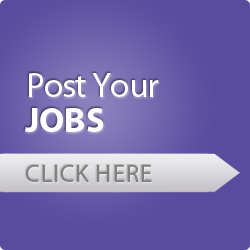 AllTopTechTalent - Tech Jobs