Education Needs to Emphasize Soft Skills that Translate into Hard Cold Cash
No Child Left Behind mandates have school systems scrambling to improve teaching, update curriculum, improve teacher quality and analyze data between different populations just to name a few of the many actions each school is facing. Yet, given...

---
How To Be Invited For Interviews
Once the application has been sent and the resume received the next thing that should happen is that the employer will be calling to test communication skills by means of an interview. Allowing yourself to be given the option on which employer is...

---
Is an MBA worth it?
Is an MBA worth it? Written by: Manik Thaparx What is an MBA worth? It depends. There is no one correct answer that applies to everyone. Career goals, personal circumstances, and occupational requirements are some of the major factors...

---
Picking Out the Best Nursing School
The health care profession has certainly grown throughout recent years from pharmacists to doctors and especially nurses wherein the demand in the United States has been steadily increasing. Various nursing schools, which can be found in the...

---
The Distance Learning Explosion!
A generation ago few would have given much thought to educating themselves apart from a 'brick and mortar' educational institution. Certainly, for several generations, correspondence courses allowed people to gain knowledge while studying in the...

---
The Six C's Of Effective Communication

The Six C's Of Effective Communication

Effective communication is the key to winning. You should always remember following six C's for having superb communication skills: -

· Clarity: Whether in writing or speaking the clarity is one of the most important parameters. Clarity can come through focused approach and needless to say, depth of knowledge.

· Completeness: Each sentence that you write or speak should be complete. At times we have a tendency to think that it is needless to add few things and assume that the listener or the reader must be knowing it but that assumption may not be correct.

· Conciseness: Speak or write to an extent demanded by the circumstances or the situation nothing more or nothing less.

· Confidence: Just remember even if you make a wrong statement with confidence it will probably be taken by the audience, however, if you are not confident nothing will be taken at the face value and probably you will not get a chance to complete your speech. Have confidence in you and show it by adopting correct postures and tone.

· Correctness: What

ever you say should be supported by data, quotes, or proper references.

· Courtesy: Try to be polite but still be authoritative in your approach. Do not ever play with the sentiments of the listeners. Have accommodation for their point of thinking and do not out rightly reject them.

Most Important Words In Communication

Here I would like to give you most important words to be used in communication which will improve your interpersonal skills positively: -

For details please visit

http://www.lulu.com/content/207853

http://www.lulu.com/content/206787

http://www.lulu.com/anilkumar



About the author:

Author, Professor Anil Kumar, has 28 years of experience in the field of Teaching and Management. He is M. Tech from IIT Kanpur and has worked in different capacities including Signal corps Indian Army, Regional Manager for a Telecom Company. Currently he is Associate Professor with ITM, Gurgaon, India, that is rated as best engineering colleges of North India. His interests include overall and balanced development of the Students.

Careers.AdvancingWomen - Diversity Jobs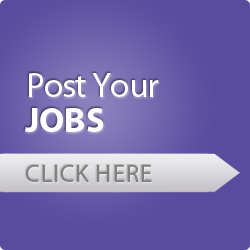 AllTopTechTalent - Tech Jobs