AdvancingWomen.com provides resources and job boards for women, diversity, tech candidates; for organizations deploying diversity recruitment initiatives through our diversity job board at Careers , or sourcing highly specialized tech talent, database & network administrators at our tech board, All Top Tech Talent To post a job, place an ad, or search for a job opportunity, go to Careers or All Top Tech Talent . To learn more, go to About Our Job Boards.
Thanks for your support…..& big savings for you!
The Importance Of Your Job Seeker Profile ( Infographic)
Keys to Creating Business Success and Local Jobs In Our Own Backyard ( applies to any city)
30 Most Important Women Under 30 In Tech
Spoton Analyzes Your Google Calendar To Improve Your Social Life
The Evolution of An Entrepreneur applies to all business, as well as your career path.
Solving The OpenStack Talent Gap
"We also need to make technology and OpenStack careers more inviting to women. Peggy Johnson, executive vice president of global market development at Qualcomm, wrote in the article "Women In Technology: Let's Close The Gap," that in the past decade, just 12 percent of the professionals in engineering are women. That needs to change – and soon."
Examining The Cracks In The Ceiling: A Survey of Corporate Diversity Practices of the S&P 100, March 2013 (pdf)
Did Sheryl Sandberg "Lean in" On Facebook Hard Enough?
She's a great role model, with great advice, but did she deliver on it at her own company, Facebook?
Women in the Workplace Issues In Current Pop Culture Debate
You'll enjoy these guideposts on your journey by a brainy, adventurous career woman managing multiple careers and family.
An Eye-Catching New Way To Broadcast Your Digital Identity
One start-up created a way for you to wrap up the best of your resume and social media activity into a personalized site that's easy to provide to recruiters."
"Vizify creates a paginated profile that visualizes data from social media accounts including Facebook, Foursquare, LinkedIn, Instagram and Twitter.  Read more...
To Keep Advancing, Focus On Your Transferable Skills
When we discuss transferable skills, we are talking about those that can be applied to almost any career position. Developing transferable skills will keep you moving up the career ladder.
In 5 Transferable Skills Employers Want and You Should Have, the author says "after analyzing more than 1.8 million online job postings from the past three months we discovered the top five transferable skills that employers are looking for in job candidates overall…..Developing these skills will enable you to be more flexible, capable and prepared to find success within a variety of different positions that may positively change their business career outlook."
Graph courtesy of CareerBright  – More on specific transferable skills and capabilities
The Six C's of Effective Communication
Why Women and Diversity Candidates Improve Your Bottom Line – Where To Find Them & How To Hire them.
Getting a job:  How to Get Your Resume To the Top of the Heap
Featured Posts: Why Should We Hire You – Because You Are The Solution and Can You Tell Me Something About Yourself? Don't Let That Question Stop You Cold. Take Action if you haven't heard back from a job interview: Send these follow up emails.
Tweets by @awcareer_news
Job Seekers:  Hundreds of fresh job opportunities on both Job Boards -  Post  your resume, now at Careers , for women and diversity workers, and  AllTopTechTalent job board for techs and online workers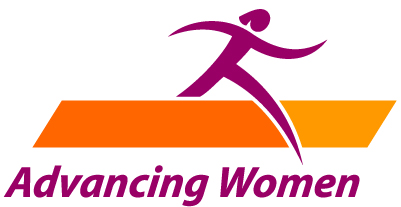 Hurray! I have one of the top 10% most viewed @LinkedIn profiles for 2012.
 Copyright © Advancing Women (TM), 1996-
Related articles