AdvancingWomen.com, first on the Net to "level the playing field", for women and diversity candidates and match talent with job opportunity, provides resources and job boards for women, diversity and tech candidates; for organizations deploying diversity recruitment initiatives through our diversity job board at Careers , or sourcing highly specialized tech talent, database & network administrators at our tech board, All Top Tech Talent To post a job, place an ad, or search for a job opportunity, go to Careers or All Top Tech Talent . To learn more, go to About Our Job Boards.  We also invite your to visit Advancing Women in Leadership, featuring Volume 33 for 2013 of the first on-line professional, refereed journal for women in leadership. We are confident you will enjoy your explorations of these ground-breaking articles on women's leadership issues.

Employers:
Diversity Job Candidates Improve Your Bottom Line
Advantages of Niche Job Boards
Benefits of Using Our Multi-Channel Approach for Your Job Exposure
Job Candidates – Career:
5 Tips to Future-Proof Your Career – Infographic
Hackathons Are The New Career Fairs
Referrals Make A Difference in Getting The Right Job
Getting Fit To Lead – Habits of Successful Leaders
America's Skills Gap – Pick a career where employers are desperate for your skills
Top Secrets To Make Recruiters Find You
Meet The Robots Reading Your Resume
Effective Communications Key To Achieving Goals
How to Use Tech As A Lever To Lift Your Career – Even if you're not a "Techie"
Meet The Robots Reading Your Resume
Closing the Gender Gap For Women in Science – Infographic
The Unique Challenge Facing Today's Working Women – Infographic
Pick A Career That Counts – Infographic
Fortune's 50 Most Powerful Women In Business
"The Truth About Marissa Mayer: An Unauthorized Biography."
Which Career Is Right For Me?  – Infographic
Empowering A  New Generation Of Tech Savvy Women By Teaching Them To Code
The Importance Of Your Job Seeker Profile ( Infographic)
Consider commuting to work on a bike. See our Cyclists section and Building Better Cities for Biking.
Business
Comparing Social Media – Stats
Work Out A Lean, Mean Business Model With A One-Page Plan
Keys to Creating Business Success and Local Jobs In Our Own Backyard ( applies to any city)
30 Most Important Women Under 30 In Tech
The Evolution of An Entrepreneur applies to all business, as well as your career path.
Examining The Cracks In The Ceiling: A Survey of Corporate Diversity Practices of the S&P 100, March 2013 (pdf)
Did Sheryl Sandberg "Lean in" On Facebook Hard Enough?
She's a great role model, with great advice, but did she deliver on it at her own company, Facebook?
An Eye-Catching New Way To Broadcast Your Digital Identity One start-up created a way for you to wrap up the best of your resume and social media activity into a personalized site that's easy to provide to recruiters."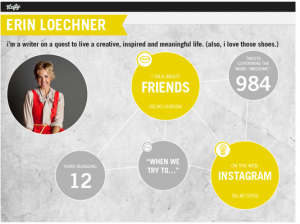 "Vizify creates a paginated profile that visualizes data from social media accounts including Facebook, Foursquare, LinkedIn, Instagram and Twitter.  Read more...
To Keep Advancing, Focus On Your Transferable Skills
When we discuss transferable skills, we are talking about those that can be applied to almost any career position. Developing transferable skills will keep you moving up the career ladder. In 5 Transferable Skills Employers Want and You Should Have, the author says "after analyzing more than 1.8 million online job postings from the past three months we discovered the top five transferable skills that employers are looking for in job candidates overall…..Developing these skills will enable you to be more flexible, capable and prepared to find success within a variety of different positions that may positively change their business career outlook."
Graph courtesy of CareerBright  – More on specific transferable skills and capabilities

The Six C's of Effective Communication
Why Women and Diversity Candidates Improve Your Bottom Line – Where To Find Them & How To Hire them.
Getting a job:  How to Get Your Resume To the Top of the Heap
Featured Posts: Why Should We Hire You – Because You Are The Solution and Can You Tell Me Something About Yourself? Don't Let That Question Stop You Cold. Take Action if you haven't heard back from a job interview: Send these follow up emails.
Job Seekers:  Hundreds of fresh job opportunities on both Job Boards -  Post  your resume, now at Careers , for women and diversity workers, and  AllTopTechTalent job board for techs and online workers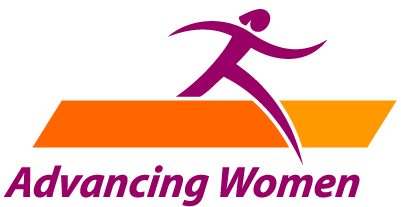 Hurray! I have one of the top 10% most viewed @LinkedIn profiles for 2012.
gretchen.glasscock@advancingwomen.com
 Copyright © Advancing Women (TM), 1996-